I'm gonna live forever
Don't you ever forget
That all the stars in heaven
Will shine for me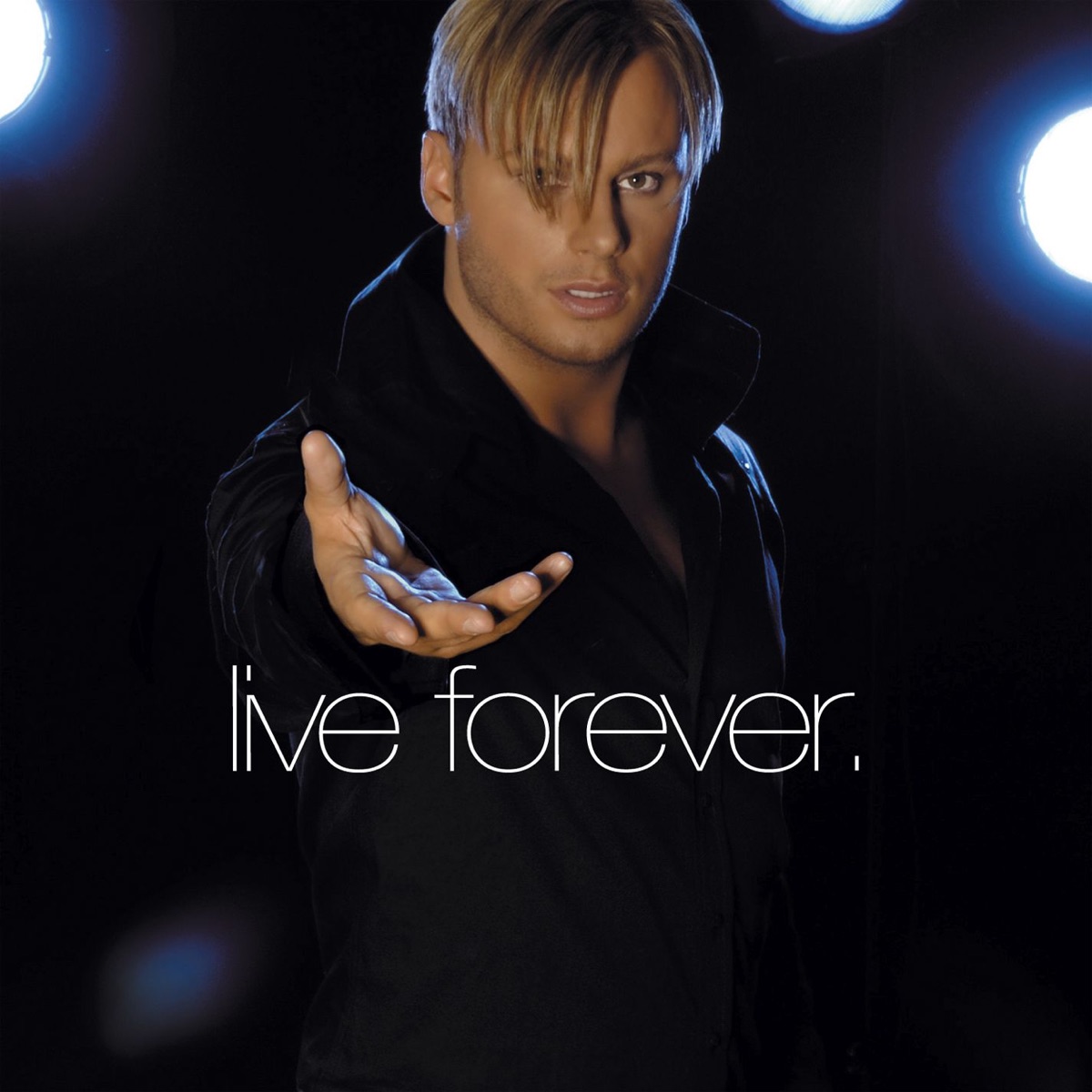 Throw Bosson and a-ha's "Take On Me" in a blender, and what do you get? Nothing less than one of the best songs of the year. Swedish singer and former Alcazar and Barbados member Magnus Carlsson debuted this '80's sounding pure pop song that's all swooshes and sparkles and soaring across galaxies at 2007's Melodifestivalen, where it was robbed, failing to make it out of the semifinal. Luckily, even if they wouldn't vote for it at Melodifestivalen, the Swedish public must have realized how great a song it was; when he presented votes at the final, Magnus was met with a huge cheer and "Live Forever" went on to be a commercial and radio hit. Its associated video is bizarrely ridiculous sense and I love it, especially the reference to a certain song that "Live Forever" always draws comparisons to.
I have to admit, though, that I would've loved to see some different follow up singles. The second single, released in August, was "Waves Of Love," but in my eyes, "Crazy Summer Nights" was screaming out to be a summer hit--it's a perfect and perfectly fun pop song that deserved to be playing on radios across Sweden in the summer months. The third single from the album was the late November-released "Another Rainbow," which to me feels kind of predictable as a song--it just doesn't have that certain "spark." I'm not sure how it would've faired on radio, but to me, "Don't You Worry"--one of my overall favorite songs of the year--would've been a lovely near-Christmas release. It's also one of the year's sweetest, happiest, and most reassuring songs--once again, literally perfect pop. And yes, it definitely has that spark (as does album bonus track "What About Love," which I really can't believe was relegated to bonus track status--another of the year's absolute best songs, and it also features the line that might as well be my slogan for this blog: "This is not a cliché, just my feelings today")--it sounds exactly like that swoony kind of storybook love, but doesn't have to be a ballad at all to get that across.
Oh, and re: the single cover--yeah, not good. The album cover was much better, though. And Bosson did include a version of "Live Forever" on his album, but his version really wasn't very good at all, much as I love him.
Don't You Worry
Find it on:
Live Forever - The Album
(I wouldn't call the album a must-own because some of the songs, to me, lack that certain "spark," as I said with "Another Rainbow"--very template-ish--but the highs are
very
high)