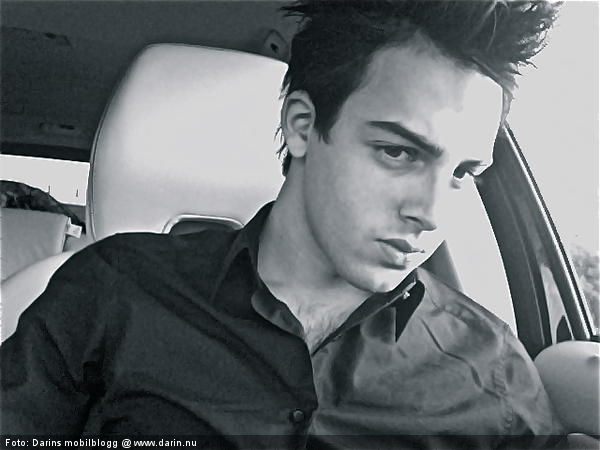 Darin's cover of "Viva La Vida" is in all likelihood only going to appeal to a limited demographic, but for those of us who love his voice--on my part, I'd say it's my favorite male voice going in pop--it's a special treat. It never fully soars, never fully explodes, never gives us that moment of totally swooning, but that was my main problem with Coldplay's original version (the "ohh-ohh-ohh-ohh-ohh"s of the middle 8 come close, but, particularly on the original, never quite got there for me).
Strangely, much as the the main vibe of this song is one of contemporary electronic somewhat R&Bish pop (no violins here...I think I might have welcomed having them somewhere in the mix), Darin's cover actually comes closer in a moment or two the the U2esque production I think I would have loved the original to have. It's just a second or two that comes around no more than a handful of times, but it's reminiscent of the soaring filtered electronic guitars we heard in that band's classic era.
As I said, though, in general, it's a mid-tempo reworking thoroughly in Darin's style. There's no particular musical edge or bite to it--we're talking gentle electronic, not hard electro--and it's perhaps not quite as grand as I'd like (fun diversion to tie in with Idol, not future classic Christmas single or the mark of a new album campaign), but in that context, it gets my approval.
Anyway, for any of you out there who are as interested in the song as I am...
(I'm still seeking good options for uploading songs that will allow people to stream them in full and not be ridiculously easy to download as mp3s. Yes, I realize it's still pretty easy with Imeem, but there's at least one more step involved. If anyone has any suggestions, I'd love to hear them. I guess I could go the YouTube route, but I'm reluctant to do so.)
Darin's new single "Viva La Vida" is not yet available for purchase, but you should soon be able to buy it from
here
(digital). In the meantime, I HIGHLY recommend his latest album, 2008's
Flashback
, to any lover of modern chart music. You can buy it
here
(physical) or
here
(digital). There are far too few popstars, especially male popstars, making music like this.