(Just skip past the first 1:15)
Set me free
Before you
Press delete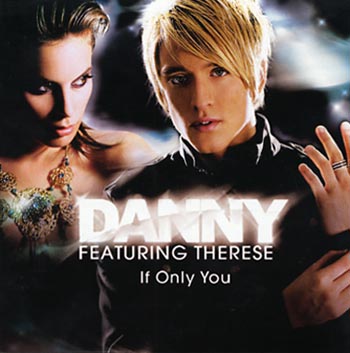 After having released a giant cheesy dance-pop anthem with a huge key change and then going for a more pop but still a little dance and definitely still upbeat direction, what does a sixth place finishing Swedish Idol contestant turned artist with two consecutive #1 hits do next? Rope in Swedish dance artist Therese (whose solo records never seem to do as well as they should--she deserves real worldwide success) to create a gorgeously sad but equally catchy electro/dance half-ballad, apparently. "If Only You" was a great followup to Danny's first two singles and turning the song into a duet turned out to be a fantastic idea; the mix of the two voices gives the song added emotional punch, even if I didn't realize that at first. "If Only You" could quite easily be my #1 song of the year, and I expect it to have real staying power, probably more than some of the songs ahead of it.
I've posted "If Only You" before, though, so instead, here's one of my favorite songs from Danny's album
Heart.Beats
, the bonus track, "Here I Am." It kind of taps into a similar feel to "If Only You," though if anything it's even less punchy. I said "If Only You" was gorgeously sad; that description applies even moreso to "Here I Am." I adore it.
Here I Am
Find it on:
Heart.Beats
(actually, for the version featuring Therese, you'll need the
"If Only You" single
)