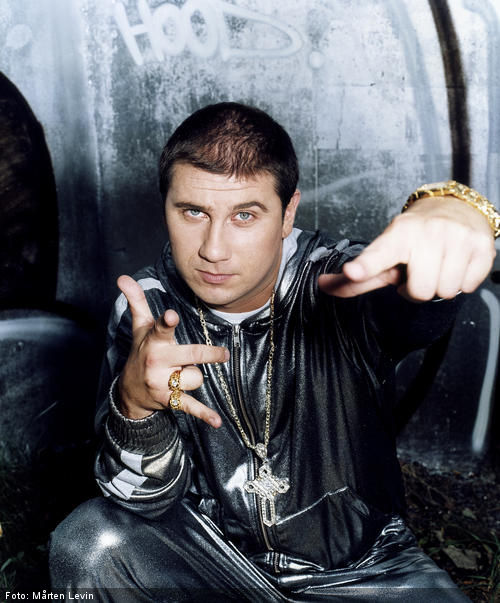 I've never heard a whole Markoolio album, but his duet with Linda Bengtzing was enough to interest me in getting a few of the songs from his most recent release,
Värsta platten
. Though the fact that I don't speak Swedish is surely hurting my ability to truly "get" these songs--there's got to be a lot of humor going on--I like all the ones I bought. One thing I like about Markoolio is that, judging based on these songs, he's not afraid of bringing in a female singer to accompany him and to give the songs the poppiness they need (lest they get a little too goofy and only appreciable on a novelty level), whether it's through significant backing vocals or an actual featured vocalist; he's a little like former Five singer Abs in that way (though he predates Abs's solo career).
Emma, Emma
--with its techno or Euro-dance influence, this is in a completely different style than "Värsta schlagern" or "Ingen sommar utan reggae," which has a reggae beat (and which seems to get played on the radio constantly), but it's still catchy. Markoolio has a distinctive voice and style that I'm not sure I could handle over a whole album, but he's surprised me so far--maybe I could (I wouldn't bet on it, though). Regardless, the racing pace of this song, the woman's singing, and its general catchiness make it one of the album's stand out songs, from what I've heard (though if I had to listen to it repeatedly on the radio, I might change my mind). As for what it's about...well, let's just say it's about trying to get to Emma, and leave it at that.
To buy Markoolio's album
Värsta platten
, go
here
(physical) or
here
(digital). The female-sung part on "Idollåten" makes it possibly worth a listen (well, that's not the only good part, but I think it makes the song) and "Värsta schlagern" is definitely great.
Next up: maybe a young American singer.