Question for all you Swedish music experts/people with knowledge:
I was listening to Rix FM and was shocked to hear one of my favorite songs from last year come on...but not in the version I'm familiar with, or any of the remixed versions, or even (I'm pretty sure) the same singer! I wrote about Toni (or ToNi)'s song "Natalie"
some months ago
--it's a great slice of string-using dance-pop that I love--
Ooo, never mind, I just figured it out! And oh my gosh, you have no idea how excited this makes me! Sweden's Idol boys are
bringing it
this year!
Umm...since I've started this post, I might as well explain what just happened. I heard the song on Rix FM in its new version, poppier, cuter--not necessarily better, but not worse either--and was really excited. Slighly sad for Toni that it wasn't him singing it, but excited because 1.) maybe the song would get some of the attention it so very much deserves this way, and 2.) if another singer is using this song, maybe that would mean an album full of songs like this (I don't know of anything else Toni's released). Though I knew the song, though, I didn't knew who was singing it...but I was convinced I knew the singer's voice. I was going to post here in hopes someone would be able to tell me who was singing it, since "Natalie" isn't exactly the most googleable name ever. But then! Then! I realized who the voice sounded like, I checked his official site, and...yup, it's him!
You all have no idea how excited this makes me. In this incarnation, the song isn't dance-pop like Danny is doing (the original was closer to that) nor schlager, but adorable adorable adorable upbeat uplifting pop. It's sooo cute and I'm sooo excited!
So, who's the new singer?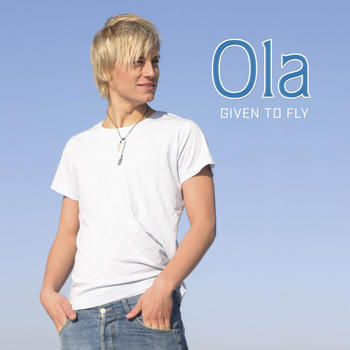 Ola Svensson
! He of the Anthony Callea "Rain" cover and some other great songs on his debut album (though his second single "Brothers" was not one of the better ones). If this is an indication of his new album, we should all be very excited. I'm sooo excited as is--I love the song, I love the new version, a singer with songs I've liked in the past has another song I like, and I'm excited that I managed to recognize his voice (the people next to me are having to deal with minor gloating, as I didn't think I'd be able to figure it out without asking for help).
Yay for Ola! Yay for "Natalie"! Yay for Idol and Sweden and particularly Sweden's Idol singers!
Anyhow, just because I'm so incredibly excited right now (can you tell?), here's the radio rip, though be warned that the audio quality is low (lower than it was for the Måns songs), though I know not everyone will be interested in this, let alone as excited as I am. Up for a few days only, though.
Natalie (Ola's Version) (Radio Rip)
This is boy-pop of the highest order. Does anyone know when the single comes out? Or his second album?
Wow, (not just because of this) I don't think my mood could get any better.