Darin's new album has only two songs that can even kind of be argued to be something other than a ballad. Before the album's release, we'd heard at least part of every song on it except two. There are only ten songs on it.
01 Microphone by poppostergirl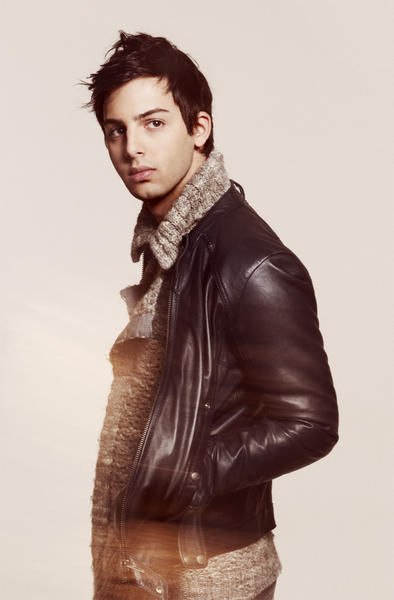 And you know what? Despite all that, it's pretty good. I can't lie and say that I wouldn't have been happier if he'd delivered a few more songs in the vein of "Breathing Your Love" or "Paradise" ("
OK (Dangerous Game)
" is the closest you'll find to the RedOne-heavy sound of Darin's previous album), but overproduced '80s power ballad-style drums and synth washes behind classic melodies suits him.
Mutt Lange-loving producer Tony Nilsson is probably guiding force in this stylistic change.
"You're Out Of My Life"
still comes across as a lost John Waite-meets-REO-Speedwagon hit from twenty-five years ago, which is nothing but a compliment.
"Only You Can Save Me"
and
"Drowning"
continue in the same vein and count as some of Darin's strongest ballads ever, while Darin's generally electronic cover of Coldplay's
"Viva La Vida"
adds in little U2 guitar flourishes. The pseudo-uptempo
"Microphone,"
featured on this year's
Swedish Idol
, is a highlight; it falls somewhere between inspirational self-affirmation and cocky boasts but finds the right musical mix of string-using uplift, those '80s drums, and modern electronic beats to avoid being as cornball as you'd expect.
The only two songs on the album which aren't co-written by Nilsson are end-of-August ballad
"Endless Summer"
and
"I'll Be Alright,"
an acoustic guitar and string-featuring ballad written solely by Darin, but they slot in nicely next to the other tracks, even if they are noticeably different.
Lovekiller
is an enjoyable album, pushed along by strong melodies, a good production concept, and Darin's always pop-ready voice. Now, if only we could get someone to start making modern day "Livin' On A Prayer"s...
Darin's fifth album,
Lovekiller
, can be purchased
here
(physical) or
here
(digital).