One more shameless moment (well, who am I kidding, one more for
now
.)
When I saw this right after it happened, I was going to take the high road and not post it--you know, stick to my usual high journalistic standards of only subtly ogling ("subtly").
I'm helpless, though, so here we are.
Good, now that's out of my system and we can all move on. Let's be honest, though: since with Måns it really is almost entirely about his striking face, the whole jumping in ice-cold water thing would have been a lot more entertaining if H.E.A.T (or just their drummer, Crash) had lived up to their side of the bargain.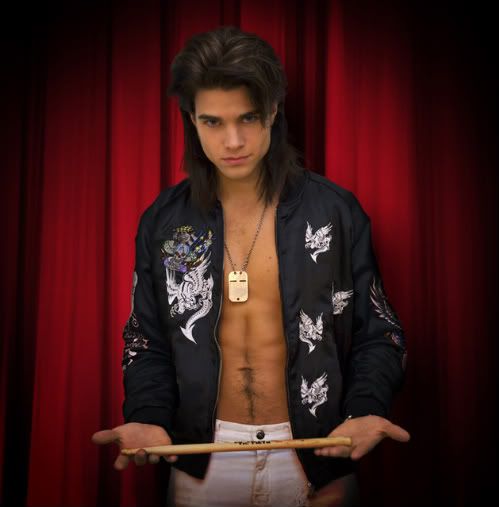 (Neither of these photos really gets him across, though.)
And with any credibility thus destroyed, I'll now return you to your regularly scheduled program.