Happy Thanksgiving if you're in the U.S.! One of the music-related things I'm thankful for: what Jesse McCartney says in
this interview
(which I'd looked for a while ago and hadn't been able to find until Turnaround posted it--thanks!). When discussing his new album, he mentioned a bunch of things. The first thing out of his mouth was "new image," which isn't necessarily bad but made me think "oh no, Jesse's going to go all Eric Dill wannabe-edgy credible rocker on us." But no! Look what he says:
"retro '80's pop sound"
"very synth-driven"
"most of the record was done with programmed sounds, not a lot of live instrumentation" (is this not the opposite direction of that which every artist seems to go in? I love that!)
"contemporary pop"
Interviewer says that Jesse's always involved in writing his songs, feeding him an obvious credibility-building line, but Jesse's response is to correct him and say that after the last album he's learned that it doesn't have to be an album written all by himself--he just wants good songs (though he still loves to write)

And for those who are interested, Jesse says "Bleeding Love" might still end up on his album (though probably it won't fit with the style). Hmmm.
Anything else of report? He's writing songs that might be used by some boy bands, the new Menudo and Varsity. We can probably expect a single from Jesse in January and an album in March or April. I really think he could be the vehicle for some good music, some music I'd really like (and I've loved some of his stuff in the past), so I keep holding out hope this new stuff will be good. And you know who else said he was doing '80's-type pop and using synths? Blake Lewis.
Another thing I'm thankful for?
John Barrowman's cover of "Every Little Thing She Does Is Magic."
I'm not saying that to be controversial or not controversial or because I think he/his character is fantastic on Doctor Who and I don't care if it's recommended ironically or what it says about my taste in music--I love it.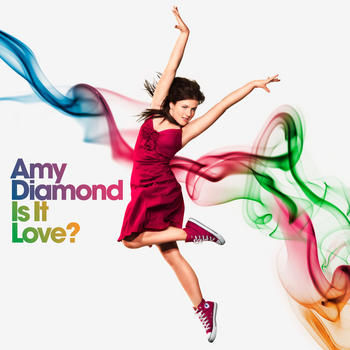 Neither of those things is related to today's post, though, which is the new single from fifteen year old Swedish singer Amy Diamond. Though she's young, she's already released two albums (one each in 2005 and 2006) and has another due out November 28. She released the lead single, "Is It Love," for it a while back, but the recently released second single is better.
Stay My Baby
--written by Amy's frequent collaborator Tommy Tysper as well as Max Martin and Savan Kotecha (at least, according to my copy), "Stay My Baby" is a mid-tempo pop song with cute sound effects. It still sounds very young, like much of Amy's material does, though how much of that is her voice I'm not sure; at any rate, it's a good song and the youthfulness suits its cuteness.
Since this is a new single, it'll only be posted for a short time.
You can preorder Amy Diamond's new album,
Music In Motion
,
here
(physical). I quite like the sound of some of the
preview clips
, though I'm not sure yet whether or not I'm going to buy the whole thing. Speaking of the album, you know how I mentioned Belinda's "Takes One To Know One" when writing about her songs "If We Were" and "End Of The Day"? Well, Amy's got a version of it on the album--but, as I suspected when I saw it on Amy's album, it doesn't look like Belinda was the first one to sing it. Jorun Stiansen from Norwegian Idol has a version on her album.
Oh, speaking of preview clips, apparently you can listen to clips from three new songs from Blake Lewis's album
here
, if you want to; I haven't yet, but I imagine I'll cave and do so later.
Next up: maybe that Finnish singer.